Completed Stuff!
So, as you may or may not know...... I don't have a digital camera, so we have to wait for my photos to be developed and I can scan them before we get to see them here.....
Here are the gifts I made for my boyfriends!
The one for Andrew looks really warped, I guess it's because of the angle i took it at.
All the patterns are from Mission Falls "Wee Knits", although the last two were adapted a bit because I couldn't get the yarn. The pattern for the mitts, I just made up.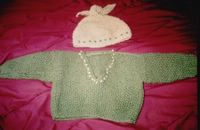 hat and sweater for henry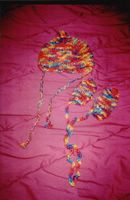 hat and mitts for tai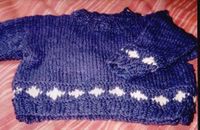 Sweater for Andrew